Additional Facilities
HomeClub IntroductionAdditional Facilities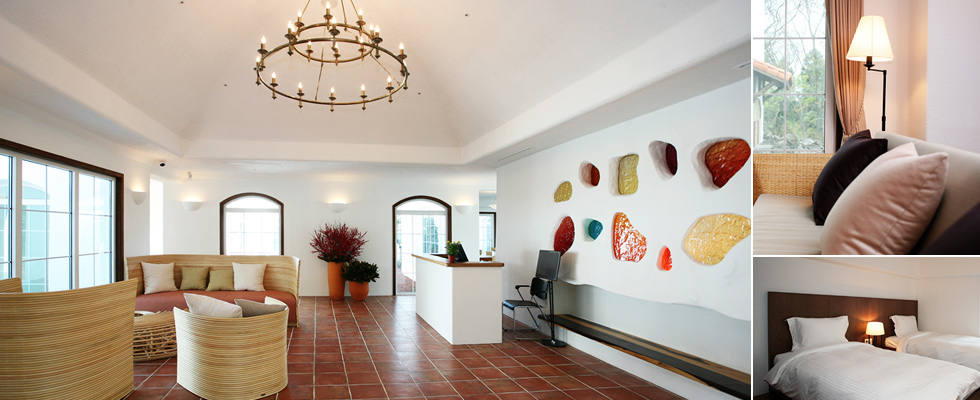 Eco Land with the landscape of wonderful nature
The one using the Eco Land Golftel will realize that one is specially selected.
The Mediterranean style Club House & Golftel makes a fantastic ensemble by adapting to the great nature and raising a sense of beauty.
The golf course spruce on the meadow at the front and naturally positioned hazards make the golfers' minds flutter. The grandeur of Mt. Halla harmonized with Oreum at the back, presents the unique beauty of Ecoland that no one can imitate. The large trees in the wildwood around the clubhouse & golftel add even more comfort and cozy feelings.